30th December 2016
Had some wonderful news!
Storm's sister, Caramel (Raiveslake Urban Whispers) has passed her PAT dog assessment and will be going into schools after Christmas as a Read to Dogs dog :)
Like her owners we are so proud of her.
Well done Caramel :)
12th December 2016
While we were away on our holidays in Norfolk, we had some wonderful news.
Storm and Ionas' puppies arrived over in Holland!!!
Ten little bundles of loveliness :)
Six beautiful princesses and four strapping lads :)
We are over the moon!!!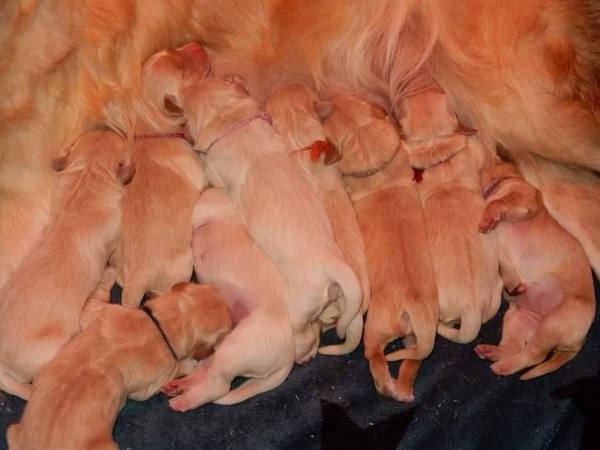 21st October 2016
We have just had out results of last months Kennel Club Assured Breeder inspection and once again we have passed with flying colours.
We are over the moon :)
25th September 2016
Had a great morning judging Golden Retrievers at Portsmouth and Southsea KA.
It was a lovely entry, over five classes and to top it off the sun was shining :)
The girls came out on top today, with my Best of Breed going to a lovely young bitch just out of puppy, Thornywait Jillaroo.
My best puppy and winner of Gundog Puppy Group 4 was the most beautiful six month old, Carolake Remember Me.
4th September 2016
We would like to welcome the new addition to our gang here at Raiveslake, Leighsham Cococabana at Raiveslake aka Sol.
This very special boy is our Storm's son, a real chip off the old block :)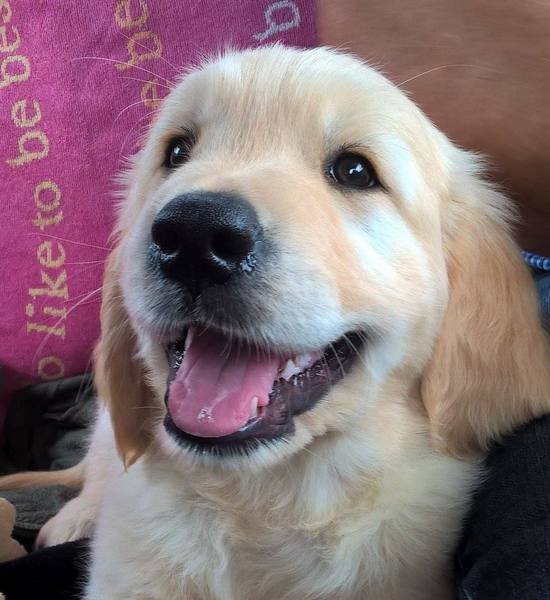 12 August 2016
Preston and DCS
Raiveslake Urban Storm
2nd Post Graduate
Judge: Emily Mitchell
12th July
Storm and Divas' pups have arrived!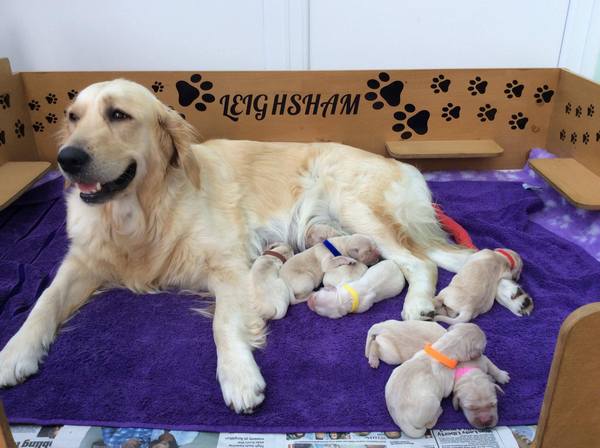 On Tuesday the 12th of July, Diva gave birth to 4 girls and 3 boys.
We are looking forward to watching this litter, based in Wiltshire, as they grow :)
12th June
We celebrated our 'Boo' Litters' birthday at the Dogs Country Club.
All the dogs had a fabulous time swimming, playing together and having treats :)
Here are a few pics of the day shared with Rocco, Bracken, Lily, Gus and Paddington :)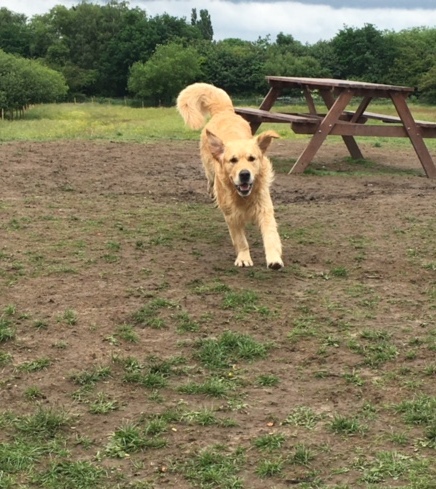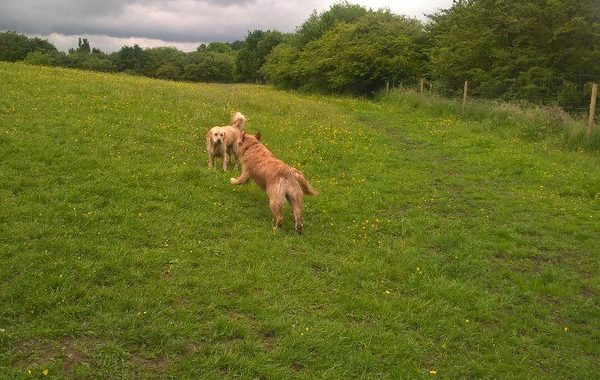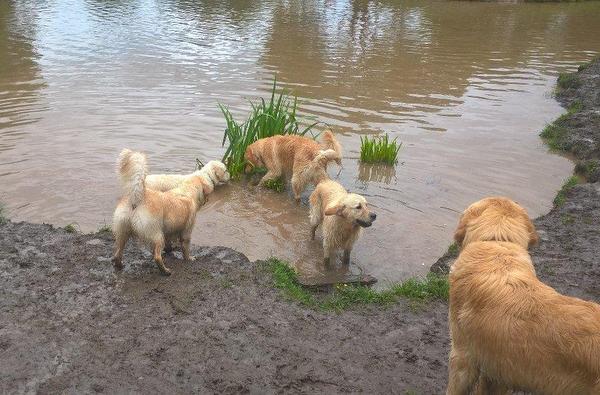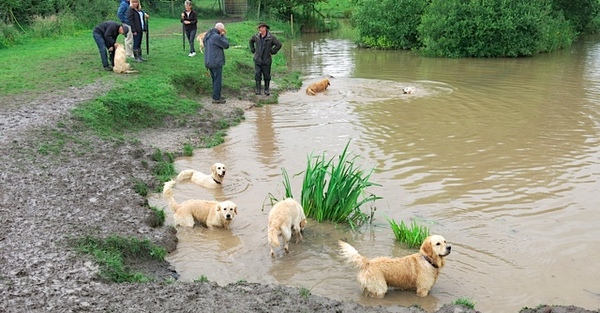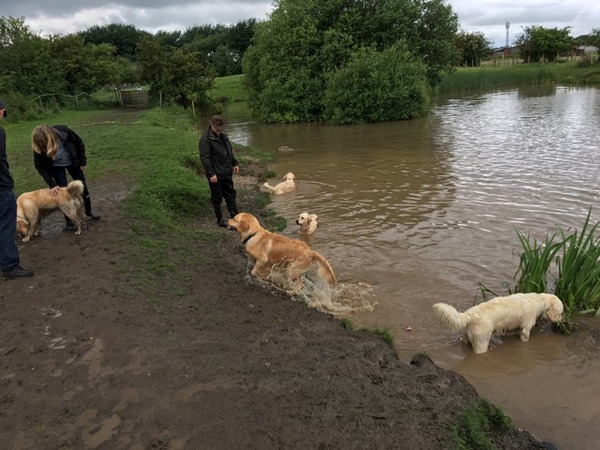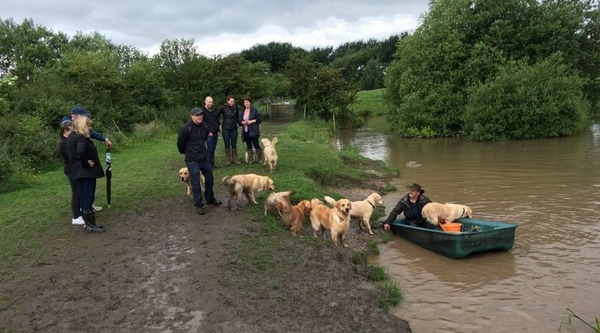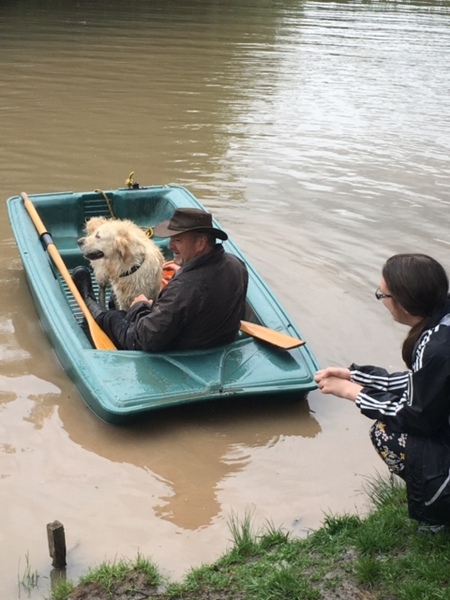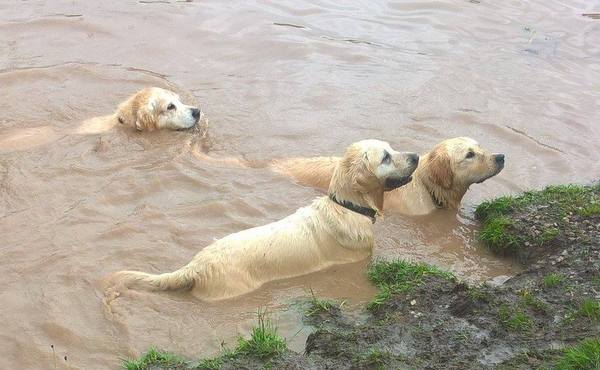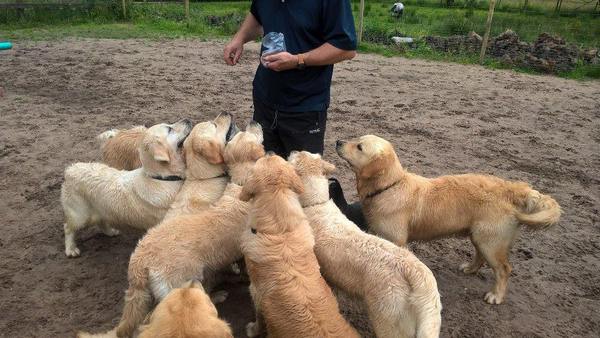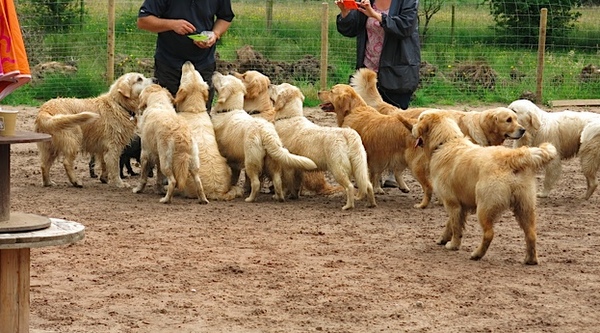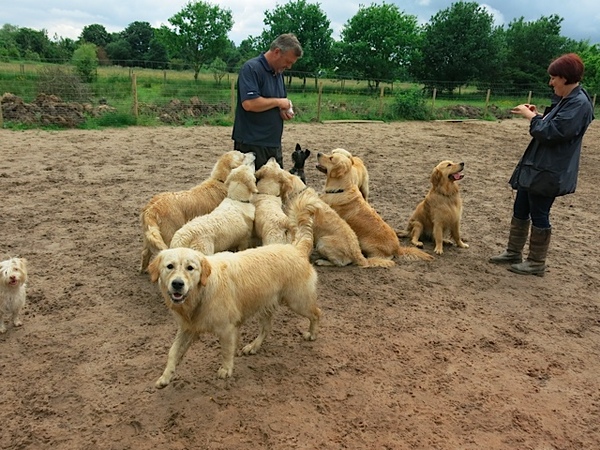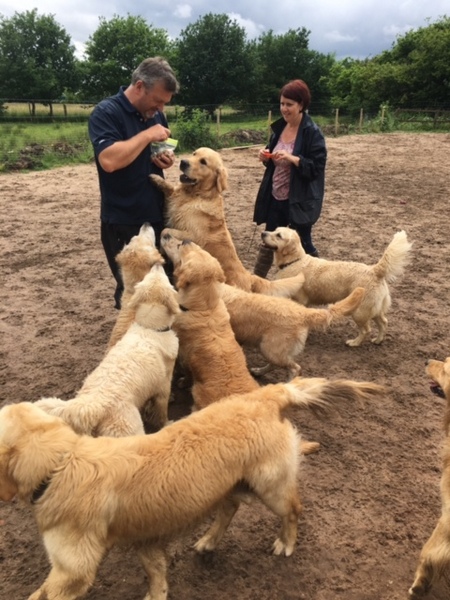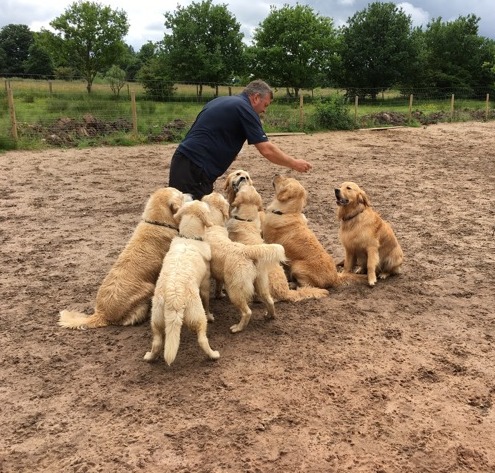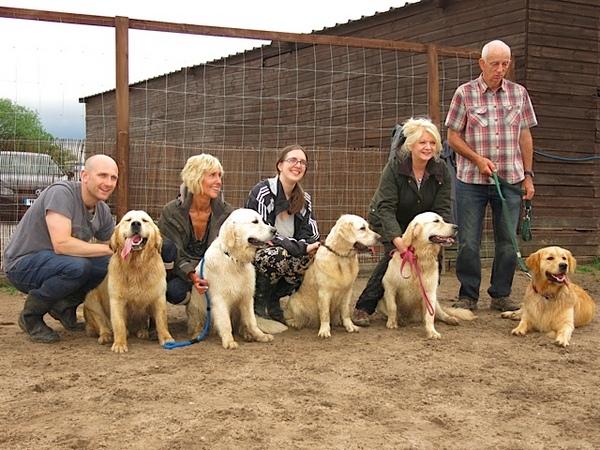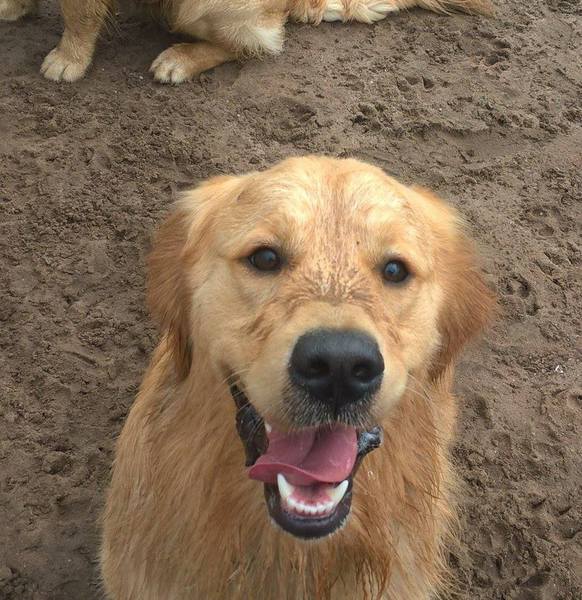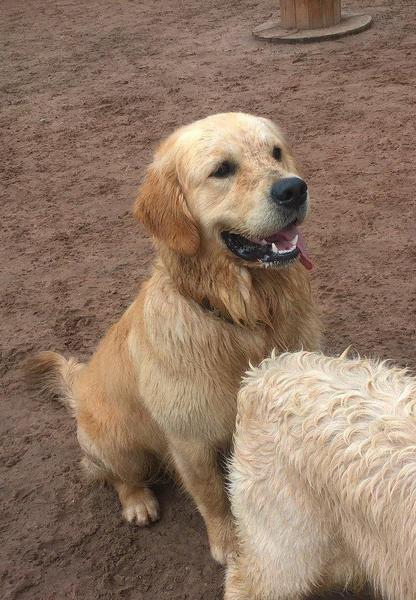 6th June
A very happy 1st Birthday to our Boo Babies!!!
Paddington, Gus, Rocco, Winston, Skye, Bracken, Lily and Charlie
xxxxxxx
5th June
Crewe and DCA Open Show
Raiveslake Urban Storm
1st Postgraduate
Judge: Karen Little (Bluebraes)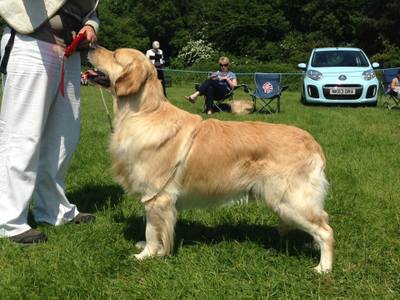 Photo by Karen Little (Bluebraes)
22nd May 2016
STORM GAINS HIS CRUFTS QUALIFICATION FOR 2017!
We had a fabulous day out at the
Royal Welsh Agri Society Premier Open Show.
After a long, long break from the show ring
Raiveslake Urban Storm
won a large Graduate class then went
Best of Breed
under Breed Judge, Sally Main (Gwyngala).
Being a Premier show this meant that Storm's BOB win, qualified him for next years Crufts.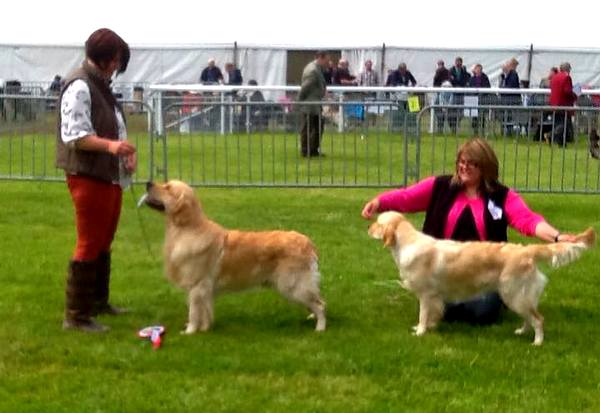 photo by Sally Main (Gwyngala)
28th April 2016
The last of Star and Napoleons' leaplings went to their new homes today. They have been a wonderful litter, such characters :) Wishing them all the luck in the world with their new families :)
20th March 2016
A great day judging Golden Retrievers at Oswestry and DKA. This is such a lovely show, the sun was shining and the large outdoor ring was a bonus! Really spoilt for choice as it was a large quality entry! My BOB went to a lovely young dog, Riverscharm Mr McGregor , owned by Lindsay Wedge with RBOB going to a beautiful bitch, just out of puppy, Castlegolden Classy Lady. My Best Puppy was a stunning nine month old dog, Parlickview's Fifty Shades into Purbarn.
29th February 2016
Star's babies have arrived! Eight little golden nuggets, five boys and three girls :) Mum is doing a fabulous job :)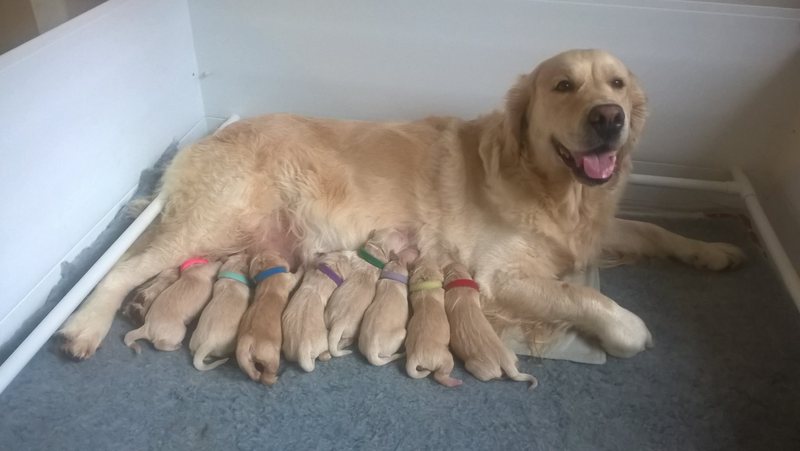 21st February 2016
A great time was had at the Dogs Country Club in Lowton, Warrington! Storm and his brothers and sisters had a belated birthday get together. Mud, mud glorious mud about sums up the conditions but the siblings and their friends loved it :)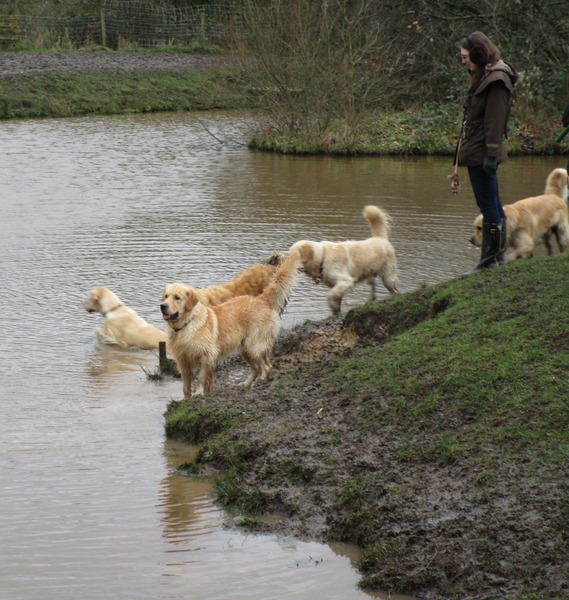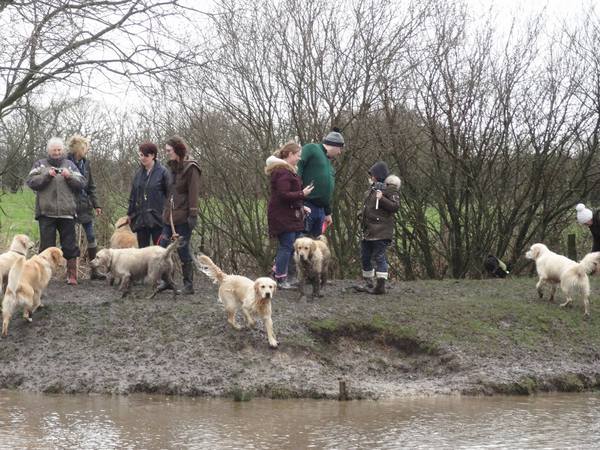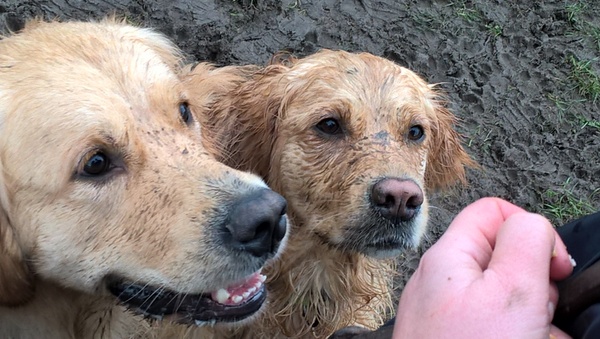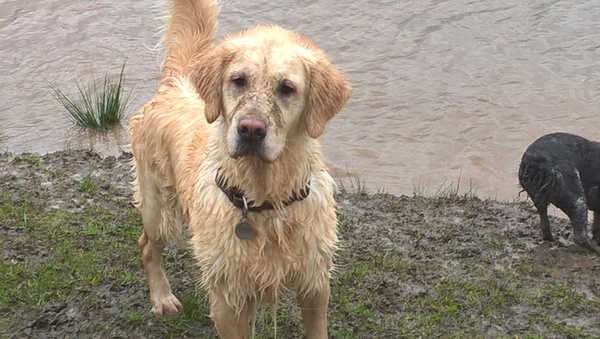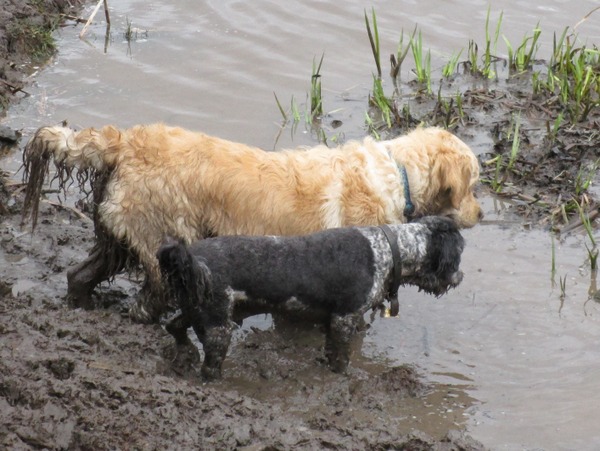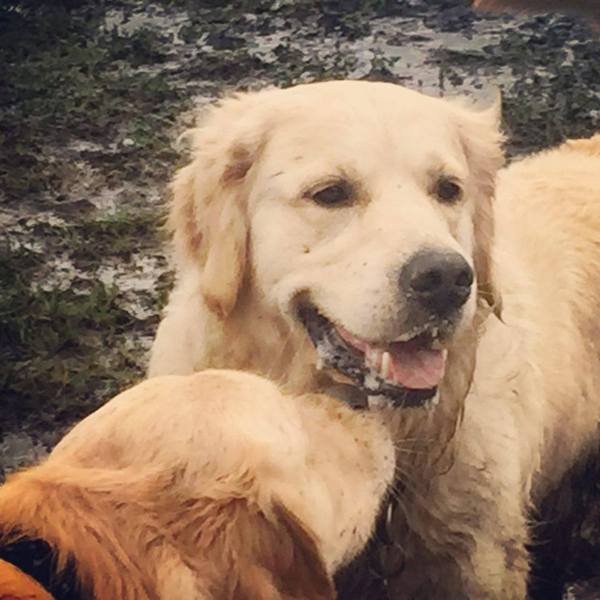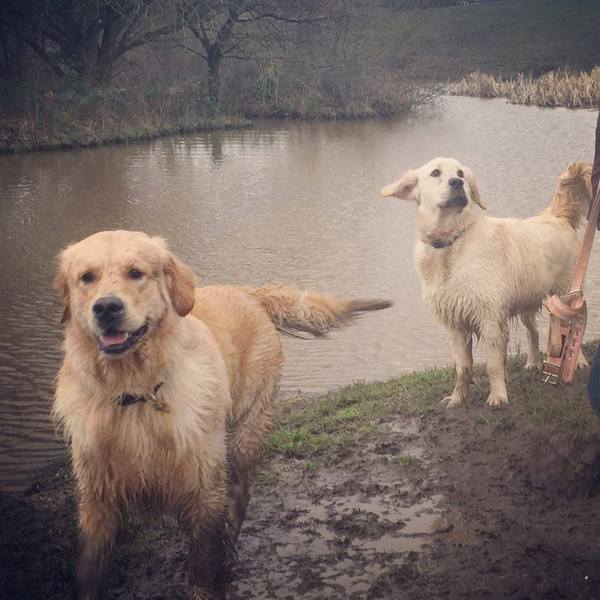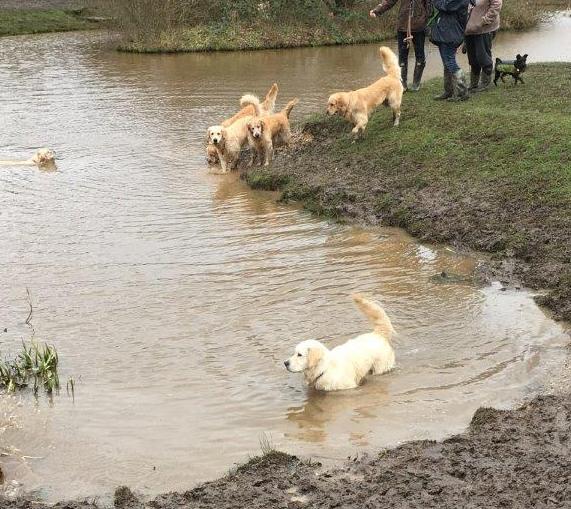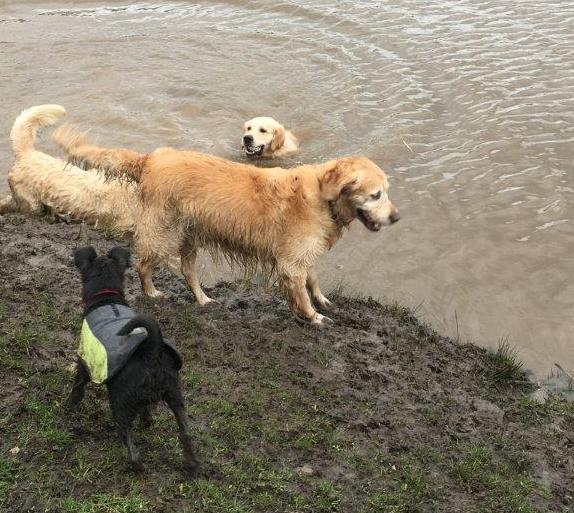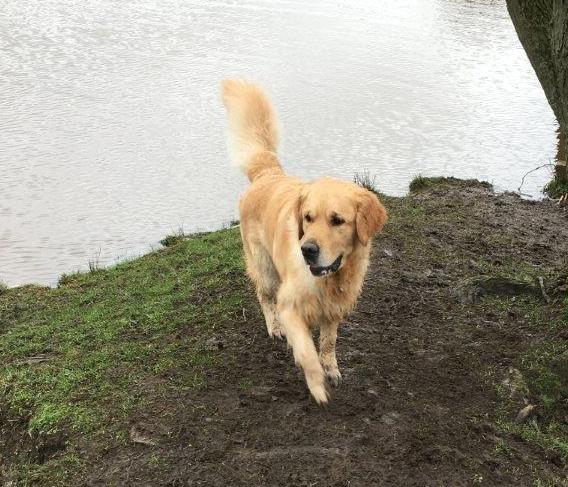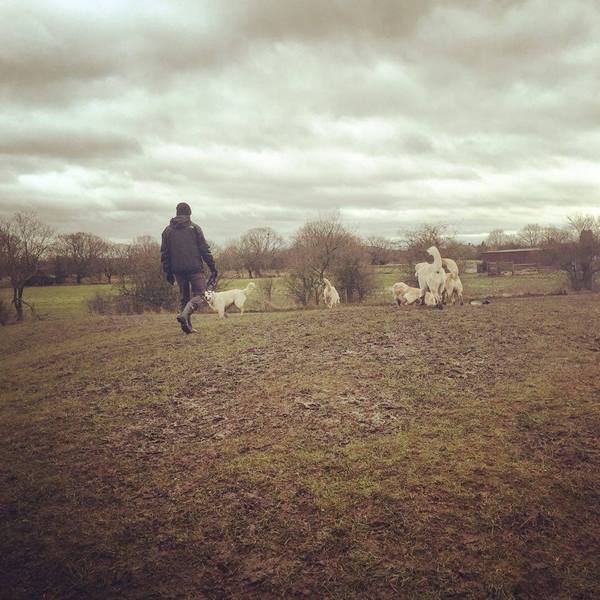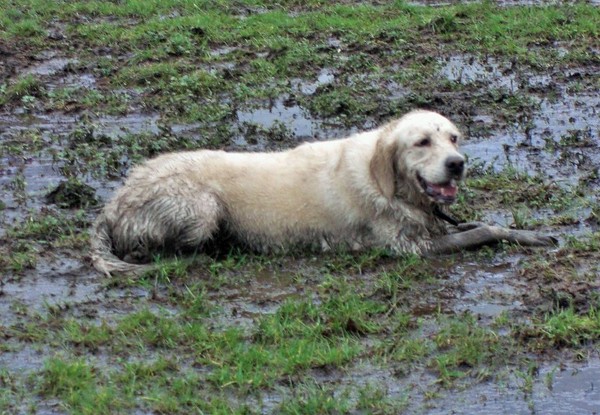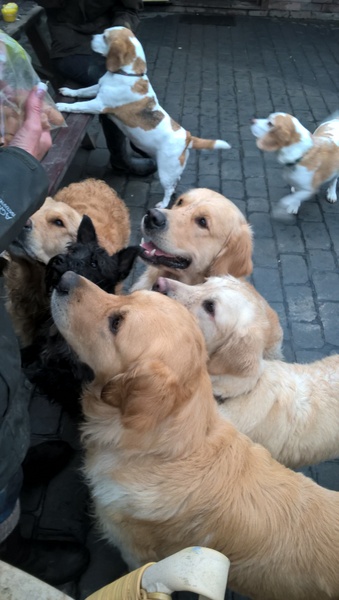 2nd January 2016
Happy 2nd Birthday to our 'Urban' Litter!
Scarlett, Jess, Caramel, Elton, Storm, Bruce, Ben, Marley
and our big lad Storm :)