Presents
Pajula's Santa Baby by Raiveslake

'Rai'
DOB: 15th December 2018
Sire: Raiveslake Urban Storm

Dam: The Rains of Castamere Del Bosque De Trasgu at Pajula (imp Esp)
Hips: 5:6 , Elbows 0
Current clear eye certificate
Gonioscopy - Pass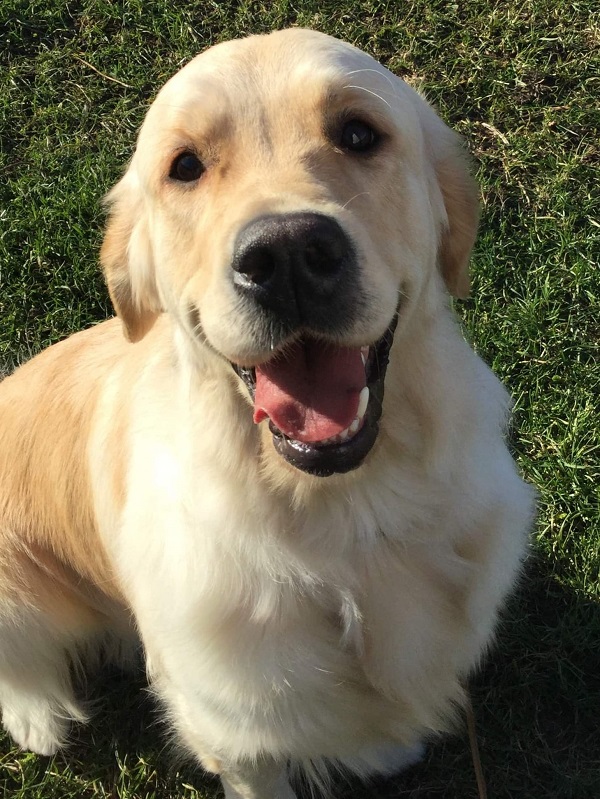 I fell in love with this little girl the moment I saw her, she is so like her Granny Star in so many ways, such a loving girl but absolutely fearless!
We had to name her after her dad, as Rai means Storm in Japanese.
I cannot thank Paula Wilkinson for allowing this little lady to come and live with her family here at Raiveslake.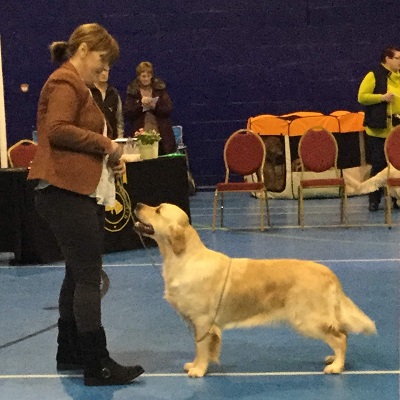 Rai winning Junior and Yearling at URC
Rai has had a fabulous start to her show career. In her first year she was constantly placed in all her puppy and Junior classes, winning 10 group places, a Best Puppy in Show 3 and a Best In Show 3!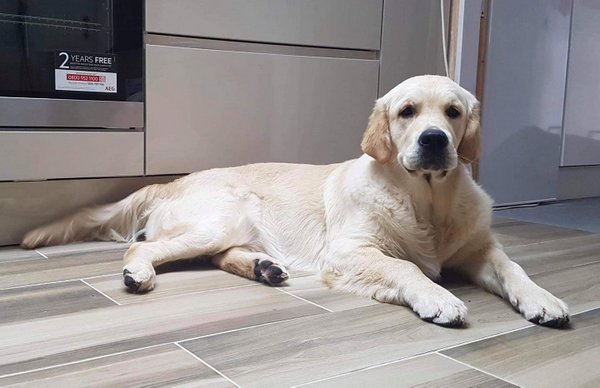 Rai, at 8 months old :)
Rai, winning Best Puppy Bitch at Border Union Ch Sh. Her very first show at 6 months old! Crufts 2020 Qualified!
Here are some of Rai's Critiques
MPB (12,3) "Cracking Class of beautiful babies. 1 Ayling-Jones & Pajula's Santa Baby By Raiveslake. This little lady was 6 months on the day and what a little star. Beautiful pale gold bitch who was extremely happy. Gorgeous feminine head with dark pigment and lovely eye. She has a good reach of neck into correct assembly of front angles, straight front legs, short coupled, excellent quarters and she moved with flair round the ring." Gloria Gargan (Siagar)
P "1. Ayling-Jones's Pajula's Santa Baby by Raiveslake. Lovely balanced 7 mth baby girl. Loved her. The most beautiful head and expression, correct eye shape and colour, clean neck onto well placed shoulders, straight front, deep chest, straight topline, correct tailset, well shaped stifles, tight feet, good muscle tone for one so young, ample bone and coat, moved with style and drive. B.P.I.B. and Puppy Group 1." Liz Halgarth
PB "1Ayling -Jones Pajula's Santa Baby By Raiveslake. What a lovely puppy bitch with a gorgeous head, so well balanced loved her proportioned body. Straight well boned front, short coupled, nice bend of stifles, neat feet, moved around the ring so well had to be my Best Puppy in Breed and pleased to see her get 3rd Best Puppy in Show. Well done. " Derek Taylor (Olygen)
2nd J "This lovely girl was shown in well-presented mid gold coat & excellent condition. Well chiselled feminine head enhanced by super pigment & that "want to please" expression. Strong neck leading to excellent layback of shoulder, level topline leading to well angled rear quarters good tail set & strong, straight hocks. An enthusiastic, accurate mover she covered the ground easily with drive & was true both coming & going away. " Caron French (Caffimbra)
1st J & Y "13 month old mid gold bitch, full of life and joie de vivre. Her handler did well to keep her still with her ever wagging tail. Nicely made she has a lovely head with dark eye and nose. Good reach of neck leading to correct front angles and feet well under her. Strong top-line, well ribbed, lots of heart room. Elbows neatly tucked in. Strong through the loin she has a good bend of stifle and used herself well on the move, tail still wagging. Pushed hard for top honours" Penny Gayler (Carolake)
"1st Ayling-Jones' Pajula's Santa Baby by Raiveslake. Loved this balanced young bitch. Happy, waggy and balanced throughout. Pretty head with a kind, dark, gentle eye and super dark pigment. Great length of upperam and good tight feet. Lovely length of neck flowing onto well laidback shoulders. Strong topline maintained throughout. Well angulated rear with good muscle. Moved with drive. Great to see her go Best in Show 3 in fantastic company. " Karen Mcfarlane-Little (Bluebraes)
Baby Rai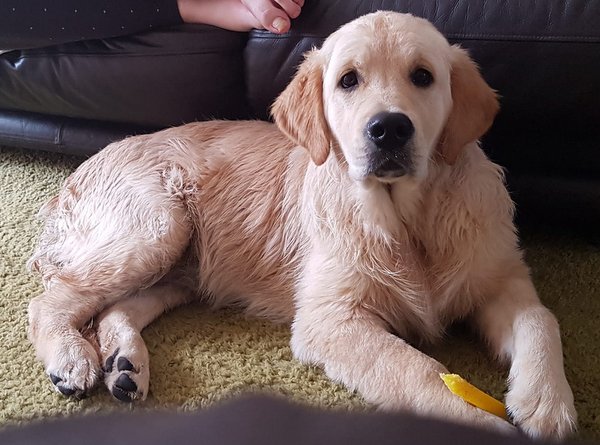 Our little lady at 5 months xx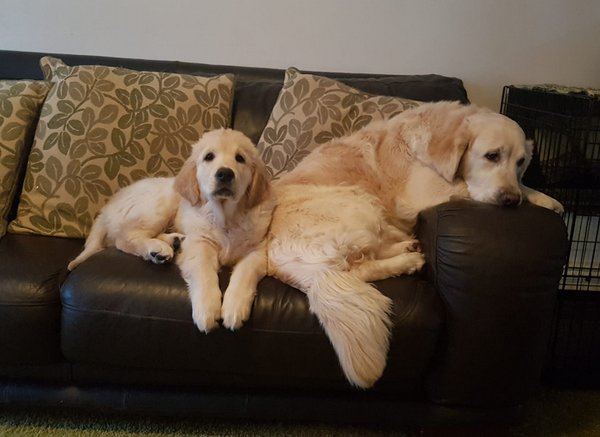 She is so like her Granny Star xx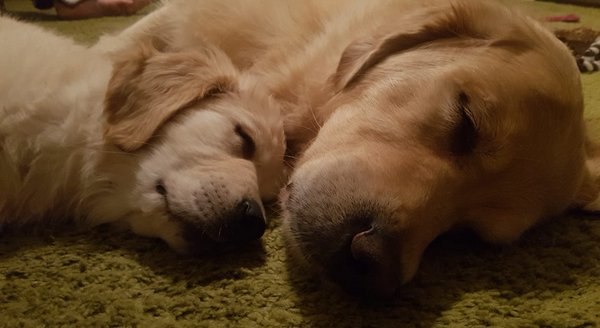 Rai and her daddy, Storm <3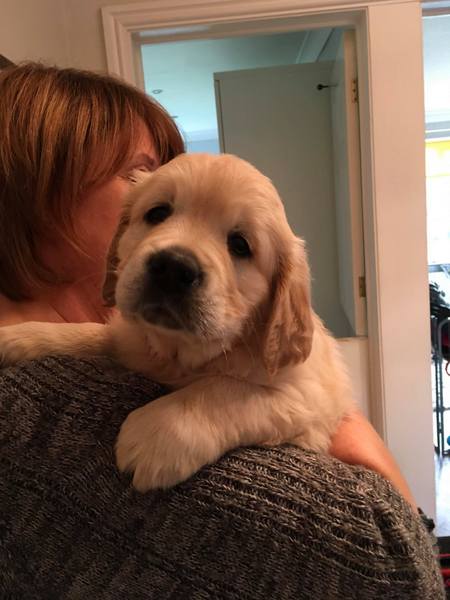 Rai at 6 weeks old <3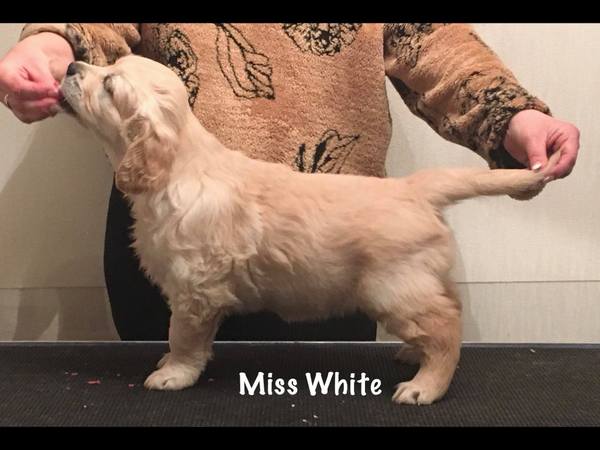 Pedigree

Parents
GrandParents
GreatGrandParents
SIRE

Raiveslake Urban Storm

Sh Ch Messano Urban Myth JW ShCM

Sh Ch Ritzilyn Male Order JW
Messano Phoneafriend
Moloko Tootie Frootie at Raiveslake
Moloko McAdoo SGWC
Moloko Meadghbh JW (1CC, 1RCC)

DAM

The Rains of Castamere del Bosque de Trasgu at Pajula (imp Esp)

Multi Ch Terra Antyda Sani New Prince of Hearts
Daily Rays Midnight Prince
Multi Ch. Terra Antyda Sani Becky
PT Ch Murana Heal The World
Int, Gbz & Esp Ch Murana Good Vibrations
Come Sei Bella de Ria Vela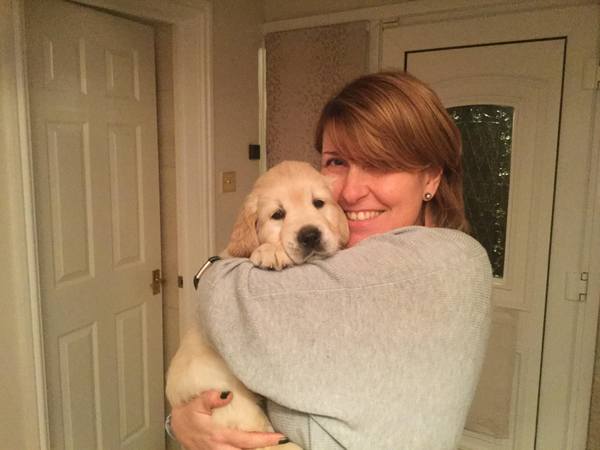 Rai <3